Our family isn't real big on rice, but this Easy Garlic Rice Pilaf recipe is probably one of our favorites and one we eat most often. We do like some white rice occasionally (my husband likes his with soy sauce mixed in). My husband and I like brown rice with certain dishes but still not something we eat very often.
I remember when I first wanted to try making some rice pilaf, I thought it was going to be hard and that there was no way I could get it just right. Luckily, I tried anyway and now I don't know what I would do without it.. it's a delicious and quick side dish that will go with so many dishes.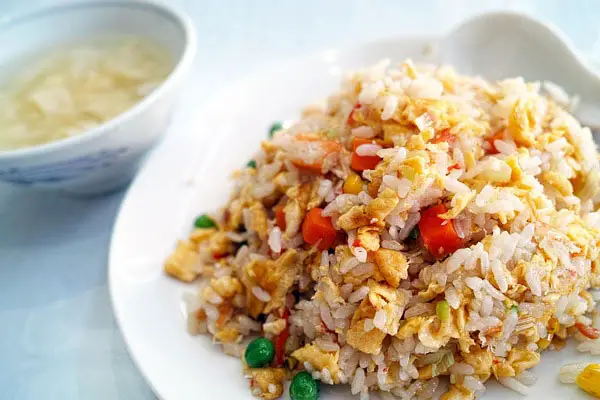 Image Source: Pixabay
The first thing we need to do is melt the about 1 1/2 tablespoons of butter in a medium to large sized pot.
Add the rice (about 2 cups) and 1tsp of minced garlic, heat until it's a light golden brown, about 3-4 min on medium-low heat, stirring constantly.
Add 2 cans of chicken broth and 1/4 tsp pepper then bring to a boil. Once it starts to boil pour into a pie dish and bake at 400 degrees for 25 min. Serve warm.