As an online business, you're likely experimenting with a variety of marketing channels to see what provides the best ROI. Because each niche is different, no uniform effective channel exists.
Well, except for email marketing—after all, everybody uses email, right?
Well, not everyone, but we're getting there. Per a Radicati study, over half the planet will be email users by 2019.
E-commerce Email Marketing Tips
If you're armed with a decent email list, email marketing can be a significant driver of traffic and conversions. It's a direct conduit to customers, but it's not foolproof. The right messaging is required to stand out from the heap of other promotional emails consumers receive.
Leverage these four e-commerce email marketing strategies to up your engagement.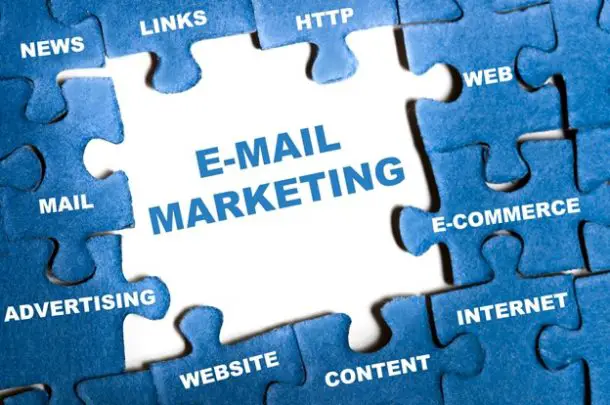 Offer More Than Promotions
People receive a ton of emails each day. Most of these emails ask for something. Because it's easy to set-up a nice-looking free e-commerce store with minimal effort these days, many brands think they can simply throw a template, products and sale offer together to capture attention. This strategy all but guarantees your email will be forwarded to the trash bin.
Instead of being just another brand that sends promotional emails, build a positive relationship with the customer by offering real value in your content. You want your email to provide something the customer cannot get anywhere else on the web. Your emails should be sent at regular intervals, so customers can expect them, but not too often to where they become obtrusive and get marked as spam. When customers find your content valuable, you won't need to rely on clever tactics and tricks to boost your open rate. With a firm command of your email subscribers' attention, the promotional emails you do send will be that much more impactful.
A/B Test Subject Lines
A/B testing is nothing new as a way to better improve and optimize a campaign's performance. Merely sending one subject line to half your list and another subject line to the other half falls well short of insightful testing. Instead, send your email campaign out with one subject line to your entire list. After a few days, resend the same email but with a different subject line to anyone who didn't open the email. This tactic improves your open rate without creating extra work.
Track Your Efforts with GA
Many email marketing clients provide campaign analytics, but you can take it a step farther by integrating your client with Google Analytics. Once you've integrated your data, create different customer segments to know what type of customer is coming to your website from your email campaigns. Next, set your goals to see if your campaigns are actually driving conversions. You can input various up to 10 pages of your funnel to see where customers get stuck on, or if they jump from one step to another. The ending goal page is usually a 'Thank You' or 'Order Confirmation' Page.
Be Mobile-Focused
Mobile now outpaces desktop usage worldwide by nearly 10 percent. Depending upon the type of online business you run, your customer base may even be more skewed toward mobile usage. While many email clients will have functionality for mobile responsiveness, it still pays to be aware of mobile email best practices.
With little screen real estate to use, your messages need to be powerful and to the point. One study found email subject lines between 1 and 20 characters yielded a 31% higher open rate. The content of your email should be short and direct. CTA buttons and social media icons need to be clearly visible and eye-catching. You'll also want to ensure your email displays as you intended, so that means shrinking image sizes for faster mobile loading and make your fonts slightly larger than your desktop version for maximum readability.
Email marketing can be a valuable channel for any type of online business. Extracting maximum value and engagement from email, however, hinges on leveraging e-commerce email marketing strategies. As long as you're speaking to what your customers want, continually experimenting with new methods and learning from your efforts, you should have a firm email marketing foundation on which to improve.