Dirty Carpets Cause Health Issues
Carpets can contain bacteria just like any other surface can. The problem, however, is that vacuuming them does not get rid of them. Carpets aren't like windows — a little bit of Windex will not solve this problem. In fact, carpets are even more susceptible to bacteria and grime than other surfaces because the fibers have the ability to trap them down below where a vacuum can't reach.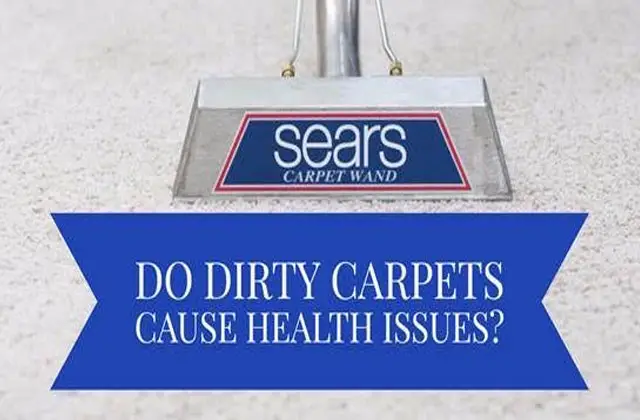 Home For Bacteria:
When you or someone else walks on a carpet, so does everything else you walked through. This includes the mud puddle you stepped in on your way to work. Not only this, but your feet can actually grind these bacteria into the fibers making the issue even worse. Pet owners may need to be even more careful because who knows what your dogs and cats are getting into when they go outside.
These ground-in bacteria can especially be a risk for young children. Kids can end up crawling around on the carpet, getting these germs onto their hands. Unfortunately, their immune systems might not be equipped to fight off these germs like adults would be able to.
It's A Trap!
Besides bacteria, carpets can also trap dust, pollen and other allergens. These can irritate certain conditions like allergies, asthma and other respiratory issues. Carpets are basically traps for anything small enough to worm their way into the fibers, which can lead to sickness or breathing issues for those in your home.
A vacuum cleaner will not do any good at removing the things below the surface of your carpet. A professional carpet cleaner is the best solution in these scenarios because they have special cleaning chemicals that the average homeowner can't buy that can kill the bacteria hiding in the carpets. They also have industrial vacuum cleaners and steam cleaners to flush out dust and allergens.