Whether it's the Holiday or Wedding Season, chances are you're crafting. Frequent trips to the fabric store have left you inspired, but confused. You see all of these amazing DIY ideas on Pinterest or craft blogs, but don't really know the best ways to utilize your impulse fabric purchases.
You found some beautifully soft tulles and some vibrant mesh fabrics because they spoke to you, but had absolutely no plans for using them. Rather than letting them sit around collecting dust, take a look at the differences between the different types of fabrics and their uses: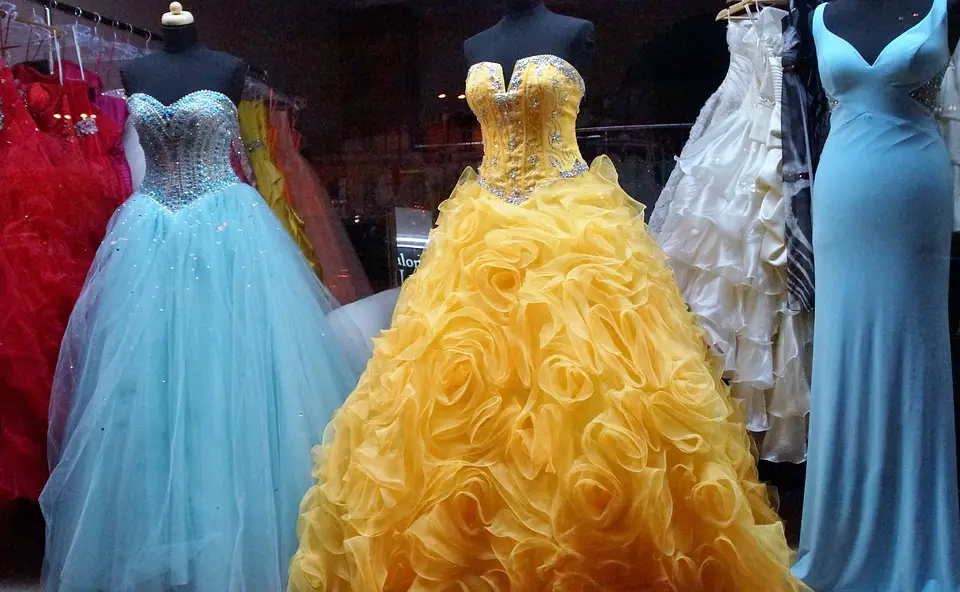 Image Source: Pixabay
What is Deco Mesh?
Deco (or decorative poly) mesh is a thicker, more malleable mesh fabric. Deco mesh has a more visible mesh pattern, with thicker threads and larger openings. Deco mesh comes in a variety of colors and is rarely used in clothing. It is usually made of plastic and is weather resistant. This makes it perfect for outdoor crafts like wreaths!
How to Use Deco Mesh:
Wreaths
Most crafty folks searching the internet or their local crafts store for project ideas and find hundreds of ideas for wreaths. Largely due to its durability, malleability, and vibrancy, deco mesh is the perfect fabric to use for wreath making. Wreaths most frequently appear on the front doors of homes worldwide around the Christmas holiday, though there are plenty of other deco mesh ideas to last through out the year.
Ribbon
In addition to being manufactured as a fabric, deco mesh is often used in decorative ribbon, which can be used to wrap gifts, enhance wreaths, embellish your decor, and more.
What is Tulle?
Tulle is a light-weight, extra-fine netting typically made of silk, rayon, or nylon. This airy fabric is more transparent due to the fineness of the threads it's woven from. Tulle comes in a variety of colors, but because it is so fine, the colors don't show as well unless layered (which tulle frequently is). Tulle is less water-resistant than deco mesh and is used more in garments or indoor accents, than outdoors.
How to Use Tulle:
Apparel
This fabric is most notably used in apparel of all sorts for its light mood and effortless air
Tutus
The garb of ballerinas everywhere is one of the most prominent uses of this beautiful fabric.
Lingerie
Tulle is frequently used to create the sexy, see-through aesthetic commonly used in lingerie. Tulle is also frequently embellished to create certain lace fabrics.
Wedding Apparel
Tulle is frequently used in bridal gowns, bridesmaid and flower girl dresses, and, most importantly, bridal veils.
Weddings
This romantic fabric is perfect for wedding décor.
Flower girl Crown
Flower girls are an important part of any wedding. It's a chance for a young girl, from either the bride or groom's family, to feel like a princess and set the stage for the real princess: the bride. This crown is a great way to jazz up your flower girl's getup
Table and Chair Décor
Weddings are about romance, so this romantic fabric will help you and your guests feel like they're floating on the romance cloud, too. Dress them up independently, or use the same tulle to tie the whole dining area together.
Floral Accents
Wrap tulle around the bride's bouquet and the flower arrangements for a pop of color.
The verdict: While tulle is a beautiful, airy, soft fabric, it is much better for layering and draping than long-term shape-holding. Deco Mesh is a much more versatile and malleable fabric, and better for crafting because of its durability. Because of the ability to hold its shape and color for a long time, our winner is deco mesh.