Creative Toddler's Bedroom Ideas
You want your little one to have a well-curated, cute bedroom space that suits their personality and complements the design of your home. While some toddler room themes can be over the top and kitschy, there are design schemes that actually accomplish the perfect balance of whimsy and aesthetics. With the right foundational furniture and statement pieces, you can make your kiddo's room one of the coolest in the house. Here are some of the cutest themes for your toddler's room:
Bold Colors
Image Source: Pxhere
Give your bub's room some brightness with a carefully matched selection of bold colors. You can integrate a colorful scheme into the room through paint color, mosaic patterned textiles, bright room accessories and a boldly hued statement chair. When playing with color, it's important that you choose hues that won't clash. Check out color trends and create a color palette of about four colors. Also, make sure you have an anchor color or tone that serves as the foundation of the room with the other colors as accents so the colorful theme isn't overwhelming.
Animal Kingdom
Image Source: Flickr
An animal-themed room is a classic choice that has some modern possibilities. First, decide if you want your kid's room to be safari, zoo, under the sea, rain forest or based on one particular animal. Keep the animal influence fun, without being too overwhelming. Painted murals of a zoo scene or forest scape used to be a major trend, but now parents and interior designers are moving toward a more subtle approach of integrated wall art, sculptures and textiles.
World Traveller
Do you and your family have a favorite place you've traveled to? Or an exotic location you've always wanted to visit? Use those places as inspirations for your little one's room. Integrate cultural design elements into the space that make it feel as though you're in a foreign and fun location. For example, you could create a Parisian room using black-and-white striped textiles, antique mirrors and French-inspired art pieces. Or, you could create a Moroccan theme that has ornate mosaic tiles, seat cushions and colored glass lanterns.
Natural Wonders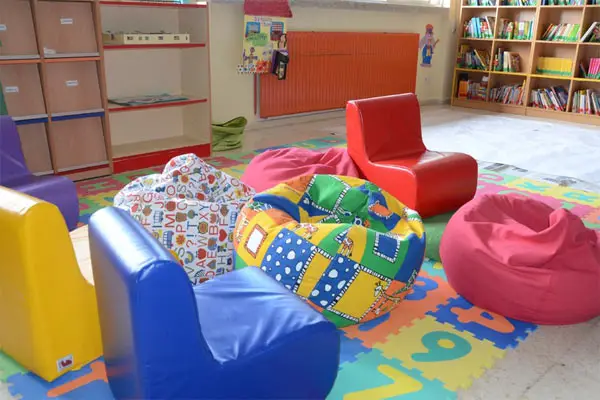 Image Source: Pxhere
Bring the beauty of nature into your toddler's bedroom — play around with flora and fauna patterns or designs that will suit your style. For example, you could design the room to look like a rose garden, a greenhouse plant observatory, a garden, the forest, the desert or a flower shop. Create a space that has textiles with the same, or similar, floral patterns on the bed, throw pillows, and curtains. You can find floral sheet sets and comforters that will suit your kid's bed and elevate the design of the room. If you take the route of desert flora and fauna, make sure you implement a variety of decorative cactus accessories, as well as sand- and sky-colored furniture and rugs.
Nautical
Take your toddler's room to the high seas with a captain's quarter, nautical design. Implement many small decor elements into this theme, like antique nautical flags, painted oars, wooden anchors, nautical prints and maps. In order to find these unique elements, you may need to shop around at small boutiques or browse through Etsy's artisans and makers. This room design would be especially fun if your toddler shares a bunk bed with an older sibling. Repurpose the bunks to feel like ship bunks, so your little ones truly feel like they're on a sailing adventure.
Picking a theme for your little one's "big kid bedroom" should be a fun experience for you and your kiddo. From fun colors to animals to your favorite places, creating a bedroom that your child will love for years to come is easy with a little planning and creativity.
Get Free Netflix Now
Best safe and secure cloud storage with password protection
Get Envato Elements, Prime Video, Hotstar and Netflix For Free
Best Money Earning Website 100$ Day