After you've performed the weekly grocery buying ritual for a few years, you start to notice some patterns. One big realization I've made in recent years is that when I buy random ingredients, some of them get eaten quickly, while others sit and rot in my fridge. However, when I buy only the groceries I need to make specific meals, and when I make those meals on the weekends and use them throughout the week, nothing goes to waste. I'm here to share some of my recipes for success with you, and you can click through for some more Kraft Recipes.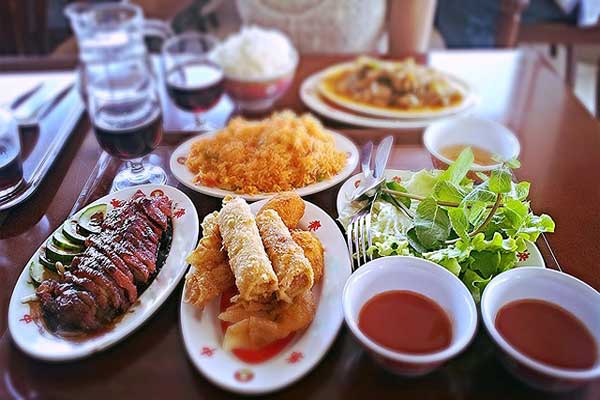 Image Source: Pixabay
The Meals (All of Which Work for Lunch and Dinner)
Chicken & Broccoli Rice Bake for Monday
There's nothing more classic and comforting than chicken, cheese, and broccoli. Throw them into a casserole dish and you've got a food favorite for one and all. The chicken and broccoli can also be used in a couple of other dishes listed below. These recipes were all chosen to save you time, without sacrificing flavor or cost.
Better-Than-Ever Cheesy Meat Lasagna for Tuesday
Lasagna is easy to make, and you aren't going to find many people who don't love it. The keys to this easy recipe are lean ground beef and low fat cottage cheese, a guilt-free alternative to the full fat version. You'll only need half of one box of noodles for this dish, but go ahead and cook the whole thing; they'll be used for Thursday's recipe. This dish feeds nine, so feel free to invite some company over on Tuesday, or enjoy heaping leftovers for lunch during the days that follow.
Slow-Cooked Pork Stew with Dumplings for Wednesday
This is a delicious, savory treat that cooks up just perfect in your slow cooker. You can fashion awesome dumplings out of your favorite stuffing mix. These go perfectly with the juicy pork tenderloin this recipe show you how to make. What's more, this one will feed a crowd or give you lunches for at least a couple of days.
Green Chile-Chicken Lasagna for Thursday
This Tex Mex casserole is a celebration for your Thursday night. Remember that chicken from Monday's recipe and the noodles from Tuesday? Since they're already cooked, you're already halfway done with this one! Throw in some green salsa, cilantro, cheese, and tomatoes, and you'll create an all new dish that everyone in your house will love. This one's big too, so leftovers can be had if you don't go back for thirds.
No-Cream Creamy Broccoli Soup for Friday
And here we are at Friday already. Time for something nutritious, while taking advantage of the broccoli stalks for your Monday meal. Puree them into a creamy, cheesy soup, and everybody's happy. It's thick and hearty, especially after you've thrown in some rice. You can use milk or cream, parmesan or cheddar, depending on your preferences. These 8 servings should stretch into Saturday's lunch as well.
Bonus Tips!
When you have extra time, cut and prepare ingredients for recipes you're using later in the week. Also, when planning your own meal schedules, look for crossover ingredients, like the broccoli, chicken, and noodles from the recipes above. Lastly, try to use all of one ingredient in a dish whenever possible. There's nothing like using half a bunch of cilantro on one dish, then letting the rest rot in the fridge because it served no other purpose.
That's about it! This meal schedule should make next week's eating a breeze. Let us know if you have any great ideas of your own!