During springtime, many people experience common injuries, especially those who spend much of their time outdoors. If you are an active one yourself, be sure to check out these 7 tips on how you can prevent these Spring injuries.
After a long winter, it is always an exciting time to be outside again once it begins to warm up.
In addition to participating in enjoyable activities, many people take advantage of the spring season to care for their gardens.
It is also the time to make repairs to areas of their houses that may be neglected throughout the winter.
Unfortunately, spending time cleaning, doing all yard work, and even enjoying your vacation may result in potential injuries.
With the help of these 7 tips to prevent spring injuries, you may avoid going to a foot clinic in North York or a chiropractor in Guelph.
Injury 1: Getting Hurt By Falling Off Ladders
Many people take advantage of the warm spring weather to do chores and routine maintenance inside and outside their homes.
Every home needs a stable ladder so that broken bones, bruises, and cuts don't happen from falls. The ladder must be set up on a hard and flat ground.
Always have someone to guide you whenever you climb up. Always wear a tool belt and never carry tools in your hands.
Injury 2: Injuries When Gardening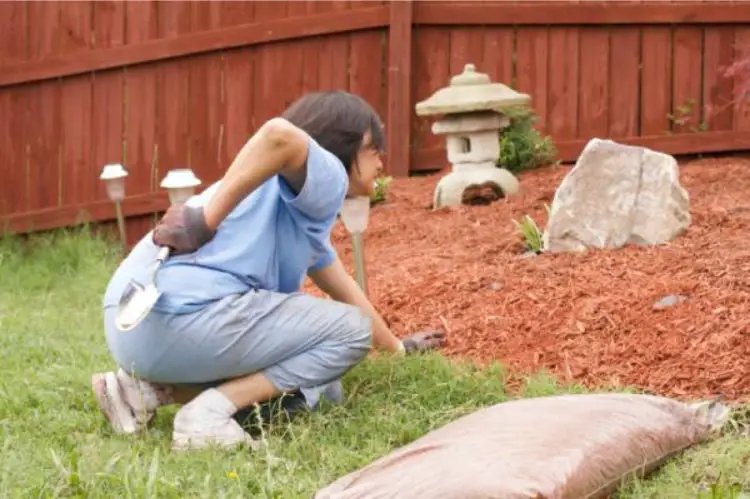 In the spring, gardening is a great way to spend time outside, and if you follow a few essential safety tips, the process will be easy and fun. Wear clothes that protect you from the sun, sharp tools, chemicals, and bugs.
Sharpen your garden tools with care to ensure they are safe. Lastly, keep sharp tools and chemicals away from children and pets.
Injury 3: Injuries Caused By The Accidents That Happen When Raining.
Even a small amount of rain can make the road slippery. Heavy rain can cause flooding and debris on the road.
If you drive too fast on wet roads, you can possibly lose control of the wheel. So, drivers must be extra careful when it's damp and slippery in the spring.
Injury 4: Startling Your Body By Working Out Right Away
If you jump into intense exercise without getting your body used to it first, it can be hard on your muscles, especially your heart.
Pay attention to your body and start slowly to find out how much you can do. Taking a spring walk is a great way to work out and ease into being more active.
Injury 5: Incidents During Spring Break
During the spring, many families and college students take time off from school to go on trips.
Tourists should take general precautions when they travel, such as packing for the weather, planning activities, staying alert, and not showing off money or valuables in public.
It is also highly advised to drink in moderation and watch out for other people who may be too drunk to drive.
Injury 6: Slips And Falls Caused By Wet Weather
It can also be dangerous to run or walk in the rain. Weather can be fickle during spring. When the ground is wet, it's essential to take extra care not to slip and fall.
Injury 7: Injuries Of Kids Playing In Public Parks And Playgrounds
In the spring, kids should go to public parks and playgrounds to enjoy the nice weather and play.
Talk to your kids about the playground's safety risks and make sure they know how to use the equipment correctly.
Parents are responsible for watching over their kids so they can play safely and enjoy spring.
Keep in mind to go at a leisurely pace and give yourself time to warm up before beginning any springtime activity or project — even if you are headed to a massage therapy in Mississauga.
This will ensure that you avoid being injured while taking advantage of all the spring season has to offer.