Here's what Mom Fuse "Mommy Reviewer", Dore, from Dore's Diaries had to say about Clear Skin Serum by MyChelle Dermaceuticals…
As I've gotten older, I have realized the importance of taking care of my skin. I have always looked a lot younger than I am and I think that is something I've taken for granted. As a teenager, I always had clear skin and received numerous compliments on my complexion. This is NOT the case anymore! Now that I am nearing 30 (yes, it's true… GAG ME) my skin has decided that it's about time I began to deal with a bad complexion.
I have been having breakouts like crazy lately and it's driving me mad! Doesn't my body realize I'm too old for all that nonsense? Obviously Not!! I have been trying many different treatments that are available everywhere, but nothing seems to be working.
That's why I was so excited when I received Clear Skin Serum from MyChelle Dermaceuticals. It works to reduce oil production, clear pores of dirt and debris, and relieve the skin of inflammation and discomfort while reducing the chance of scar tissue formation.
The Clear Skin Serum, as well as all of MyChelle Dermaceuticals, are organic and free of phthalates, parabens, propylene glycol, ureas, EDTA, frangrances, encapsulated nanoparticles and artificial colors.
So far, I absolutely LOVE it!! I can see my skin becoming healthier with each use and I am ecstatic about it!
If you would like to try it out for yourself, you can check out the Clear Skin Serum here or you can see all of the great products offered by MyChelle Dermaceuticals here.
Storewide sale – 15% off all items from now until January 31, 2009!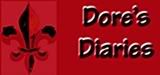 About the Company
MyChelle Dermaceuticals was developed for all skin types to balance, nourish and hydrate even sensitive skin by supporting the skin's immune system. We search the world over for unique botanicals and fruit pulps, pioneering a new generation of skin care that delights health-conscious, educated consumers.
Myra Michelle Eby has been involved in the field of holistic health for over twenty five years. Her career has included working for reputable companies servicing and educating health food retailers and holistic practitioners. After thirteen years of conducting consumer and retail seminars, she became aware of the need for a truly natural (non-toxic) skin care line that could benefit even sensitive skin. In the year 2000, Myra Michelle worked endlessly to create exceptional skin care products. Now, four years later, MyChelle Dermaceuticals' products are sold in all fifty states and also internationally.
Posted by Nicole Ibarrondo, former editor here at Mom Fuse