Fashionable parents know that really fine children's fashion is hard to come by. When you need to update your child's wardrobe, it's often frustrating to find exactly what you're looking for.
Child's Wardrobe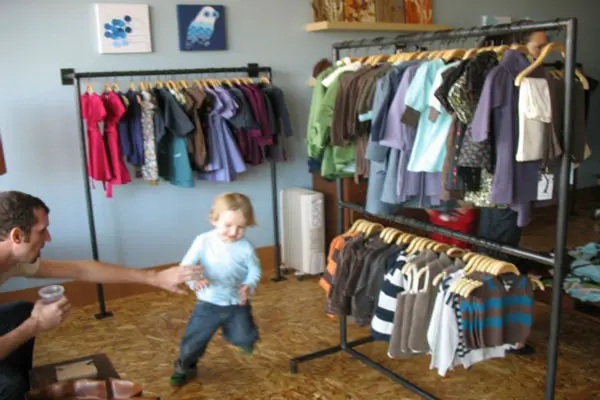 Image Source: Flickr
You imagine a darling son or daughter in simple but elegant clothing. You want a timeless shift or short pants and jacket for a perfect summer's day at the lake, but it's difficult to find these items even when you shop local upscale boutiques. That's why you'll love the current Spring and Summer Bonpoint line.
Suddenly, the idea occurs to you that it's possible to find what your heart needs online. If you've never visited Bonpoint, the time has come. Shop Bonpoint to find everything you need to outfit your beautiful child. Whether you're imagining the slanted sun's rays at the beach or muted light of shorter autumn days, it's possible to find the comfortable, fashionable, and durable clothing you want today.
With each season, there's a lot going on in Bonpoint children's fashion. Spellbinding couture pieces make the brand very special. If you're searching for top quality elegant children's clothing for your son or daughter, Bonpoint is one of the brands to check out.
Parents who love the best in children's clothes know the cherry logo. The brand, known for classic timelessness and beautiful details, isn't new. Bonpoint was founded in 1975. It's stood the test of time. Today's clothes resonate with classic children's storybooks but they're au courant as well. Parents want to encourage children's freedom of movement–and Bonpoint children's clothes do just that.
Bonpoint's fashion workshop begins with the brand's art director, Christine Innamorato. Bonpoint designs seem to emerge from classic storybooks. Wistful, charming romance seems to flow from floral crowns to the Paris Left Bank headquarters. In the headquarters and on the company's website, you'll find children's clothing that's almost bohemian at times. Smocked tunics for girls and Liberty print boys' shirts are updated classics. The brand is never about rigid clothes. You'll love the comfortable, good quality children's clothes that wear like iron.
In fact, Bonpoint children's clothes are so beautiful, you'll want to put them away in a trunk to share with grandchildren.