Reading Is Fun, But Sometimes It Can Come Across As a Chore.
I love to read, but sometimes in school it felt like I was dragging my feet along.  Often times I didn't get out of my reading what I should've. Instead, I got the information needed for the test, and I didn't glean anything from the reading that would've benefited me personally in the long run.  Now, thankfully, I had parents who taught me to love reading from the very beginning.  When I got to writing book reports in the early grades, I was actually having fun.  High school was another story.  However, I still feel like it was much easier to analyze every literary device because I already loved to read.  Don't get me wrong, analyzing text is extremely important.  Sometimes, though, the way a school board may go about it might suck the life out of reading.  So how do you put that life into reading so strongly that it can't be shaken?
1)  TV Programming Might Actually Help.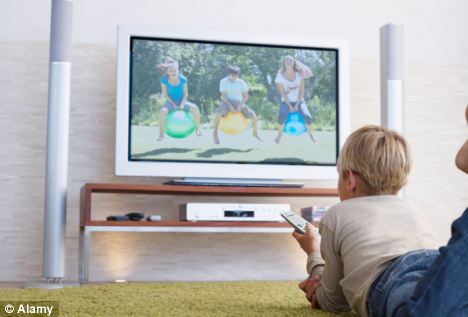 Image Credit: Dailymail
When I was young, I grew up with Reading Rainbow, hosted by LeVar Burton, and it was impeccable to helping me learn to read.  There's actually a successful app for Reading Rainbow now that promises to help your children the same way the television show did when it aired.  But post-Reading Rainbow, a lot of children's television put emphasis onto reading.  There's WordGirl, Martha Speaks, Super Why (for really young kids), and many more.
Of course, though, I'm not encouraging anyone to place their children in front of the tv screen all day. That'd go against the entire point.
2)  Why Not Put Books Directly Onto the Family's Tablet?
Image Credit: Blackandmarriedwithkids
As surprising as it may be to some of us, book sales in actual bookstores are going up (at least in the first half of 2016, for now), but there's no doubt that children are pretty enthralled by tablets and phones.  Making the books more readily available on something that kids may spark their curiosity about those books and get them to read a little more than they might typically.
3)  Treat Buying Books As Adding to a Collection.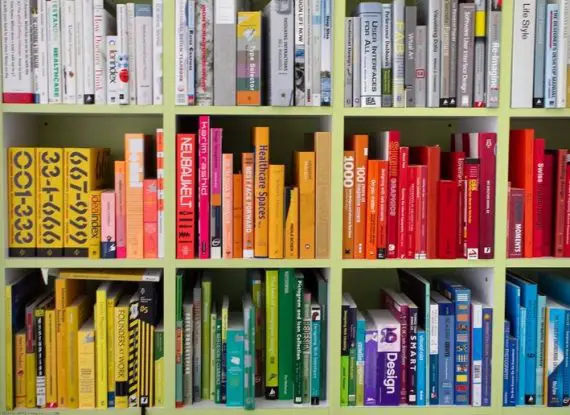 Image Credit: Curbly
Make a really colorful bookshelf with all the books your kids have gotten. This is bound to make reading enjoyable.
4)  Take Your Children to a Local Library!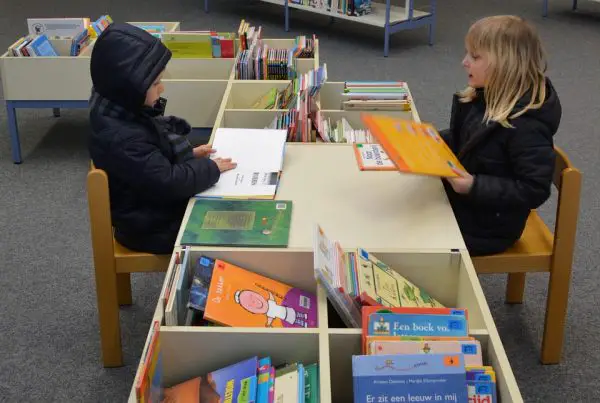 Image Credit: Pixabay
This can be treated as a field trip! These things make reading interactive for your child, making the entire experience more enjoyable.
5)  Read With Your Children.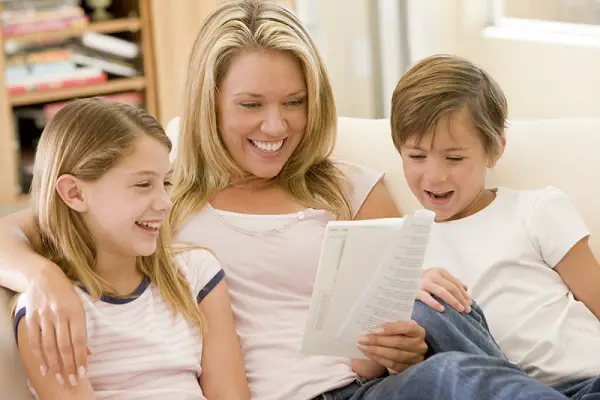 Image Credit: Roomtogrow
As a kid, nothing excited me more than getting with my parents and reading with them. Being able to learn alongside them and talk about what I was reading with them, not only helped me bond with my parents, but it helped me want to continue to read.  As a result, books still get me excited to this day, and I'll always be adding to my collection.