You would never want your child to be with someone who actually doesn't care about your child but everything else. Every parent wants their child to be in safe hands. You simply cannot trust anyone for your childcare.
There are certain basic things you should know and insist on whether you select a formal child-care centre, a family childcare, or in-home care.
We have researched and studied a lot about this in order to assist you accordingly. Here are eight methods for evaluating a child-care choice and questions which you should actually ask yourself to make sure whether the certain childcare center is suitable for you or not.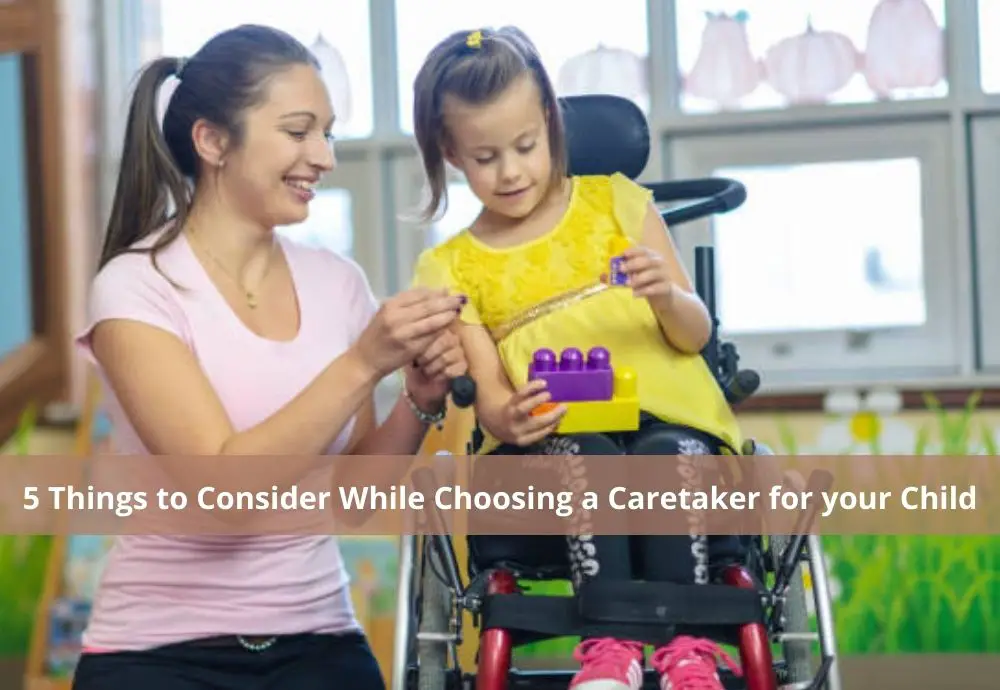 Look and Ask for Commitment
Babies require care that is constant and reliable. According to a family therapist in private practice in St. Louis, it helps them build a solid bond to their caretakers. If you're looking for an in-home caregiver, ask for a one-year commitment from the person you're considering.
If you're thinking about going to a childcare center, find out how long the current caregivers have been there and how much changeover the center typically has
Check the Background
Before choosing any care center, you must have a deep background check on how the center works and do not forget to check the reviews. Don't let your child go in anybody's hand. Ask your surroundings for the best care center they know.
There are many caregiver centers who just randomly provide any babysitter to one child without having the consent or without letting the parents know. Some centers also have a combined system where all the babysitters look after different children randomly.
Do not choose such a center as there are chances of your child being neglected. Always go for the centers who actually care and understand the parental stress of looking after their child. You can also go for MyWoosah as it is a new and improved company that eliminates the need for daycare, and other high-risk family services.
The childcare solutions company offers a personalized experience through manual booking to ensure parents are matched with quality providers.
Providers are highly qualified and thoroughly vetted through extensive screening processes before they become a part of the organization ensuring that they have the absolute best care for you and your family.
Before connecting with the MyWoosah care team, each care professional undergoes a background check, an interview, and certification with their expertise, the MyWoosah team recommends caretakers that are nurturing, passionate, and dependable childcare professionals committed to providing the support and safety your family deserves.
Where Your Child Get Attention
Every child is an individual who develops at his or her own pace and in their own style. That's why there are centers in which teachers are supported by a team of classroom advisers in designing an educational atmosphere that values diversity, equity, and tolerance while promoting self-confidence. Good caregivers don't just keep children safe, warm, and fed; they also engage with and react to them emotionally in a healthy way.
By the age of three, a child's brain has grown by 90%, and caregivers may help them develop cognitively and form healthy bonds by concentrating on their emotional as well as physical care.
Thoroughly Check The Place Yourself
While recommendations from other parents or reliable resources are valuable, you must inspect the facility for yourself to determine whether it fulfils your needs. Of course, every child-care setting should be kept clean, childproofed, and well-stocked with age-appropriate books and toys.
Other things to think about: Toys with small components should be kept away from younger babies when larger children share the space. Toddlers and babies should, preferably, have their own space where they will not be overly "liked" by older toddlers.
At first appearance, a room or different space dedicated only to swings and bouncers may appear enticing, but remember that growing babies require lots of floor time to develop and strengthen their muscles.
Keep In Touch
When you have opted for a daycare provider, do not forget to have a check on everything. You'll have to rely on what the caregiver tells you about your child's day until he or she can speak. Make sure you're able to converse easily with one another.
You should tell the caregivers how your child slept the night before, if he is teething, and if he ate breakfast when you first hand over your child in the morning.
At the end of the day, you'll want to know things like how many diapers he went through, when he napped, and if he appeared content in general. It's always better to chat with the caregiver face to face. If that isn't an option, see if there is a convenient time to call, such as during nap time.