When I was approached to provide a product review for the Calisto Pro from Plantronics, I immediately jumped at the chance. I love testing out new technology but rarely have the chance to. With 3 toddlers, it just simply isn't in my budget.  I visited the website for Plantronics and this is what I found:
"Stay connected, wherever you work, with the Calisto Pro Series hands-free home office phone system. Its integrated multi-function Bluetooth headset offers professional sound for your home office as you remotely answer landline, VoIP and even mobile calls. Combined with a compact cordless/VoIP phone offering a built-in speakerphone, interference-free DECT 6.0 technology, and ability to download Outlook contact numbers, you've got powerful communication options like never before."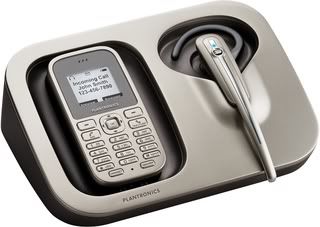 This definitely sounded like my kind of phone! The 17th of December came and with it, my new phone. I was very excited as I tore into the package UPS had so graciously delivered.  As I took out the phone, I was surprised at how small, yet sturdy, the hand set was. It's not much bigger than my cell phone, but it looks like it can take more abuse. And in a home with 3 toddlers, that was already a huge plus in my book!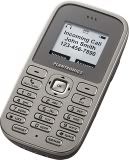 Putting the system together and preparing it to charge up was a breeze. Normally I get a tad bit frustrated with where to put cords and such, but this phone is quite user friendly. It took everything I had to not use the phone that evening as it charged. The next morning I was awoken by an unfamiliar sound-the new phone. I hopped out of bed, hurried to the kitchen and picked up the hand set excitedly, thinking I was going to get my first call only to be disappointed that it was a telemarketer. I hit the "ignore" button and put the phone back on its base. Let me tell you-the "ignore" button is my personal favorite feature on this phone!
I spent that whole next day playing with the phone and testing out many of its features. The Plantronics website features the following as product highlights:
Download Apple Address Book or Microsoft Outlook contacts into 200-name phonebook
Seamlessly switch between landline, VoIP and mobile calls
Wi-Fi-friendly DECT 6.0 technology for superior call clarity
Compact cordless/VoIP phone works with headset or on its own, up to 300-foot range from base
Flip-up waist clip for "on the go" dialing and Caller ID viewing
High-quality speakerphone also works when docked
Connect the Calisto headset to your Bluetooth mobile phone and hit the road
Plantronics best-of-class sound with noise-canceling microphone and extended mouthpiece
Ergonomic earpiece for custom fit and all-day comfort
Up to 8 hours battery life/talk time
USB port for easy Outlook and VoIP/PC connectivity
Compatible with VoIP softphones including Skype, Yahoo!, and enterprise softphones from Cisco, Avaya, and more.
One-stop charging base reduces desktop clutter
And I can attest that their provided list is definitely a good starting point for product highlights. The only feature I have not been able to test out is the VoIP connectivity as I don't have VoIP.
My personal list of product highlights for the Calisto Pro Series is as follows:
Both the handset and base are small in size. This is great for us busy moms as it reduces clutter.
Convenient belt clip/Speaker phone features free your hands up so you can talk and tend to other things. This has been a HUGE asset to me as I own a home based business and can't always get to the phone when it rings or hold it once I have answered.  I was never a fan of speaker phone before, but the sound & clarity this phone offers is by far the best I have ever used. I wish I could find this clarity in a cell phone! My kids love it, too. It gives them a chance to talk to friends and family members without having to share the phone and pass it around the room.
Blue Tooth Headset. OK, to be honest I tried to test this particular feature, but dind't really care for it. I simply don't like using headsets. I don't find them comfortable  so I don't bother with them. My boyfriend, on the other hand, loves them and was more than willing to test out the Calisto's. He wouldn't stop raving about how comfy it was and how great it sounded. Normally he will grump and complain about how he missed half of a conversation because the headset wouldn't stay put or the sound quality was bad. He proclaims this one a winner.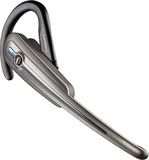 Another bonus for this compact system is its range. My old phone system would cut out as soon as we stepped outside of our home. This one has been put to its paces by being taken outside, all around the outside perimeter of our home and halfway down our street with no dropped calls.
The Calisto Pro Series has been nominated for several awards including:
It has been recognized for its cutting egde design and technoligical advances. I am far from being a technological expert, but as a busy mom and a home based business owner, I have to say this phone is a tremendous asset to me. I am now able to multi task like never before. It is easy to program, easy to use and doesn't clutter my work area. I only have 2 minor complaints. The size of the keys seem a bit small and the call log doesn't always hold phone numbers as they are received. But don't let those 2 little complaints stop you from looking into this phone for your own home or office.  The Plantronics Calisto Pro Series is the hardest working employee in my business-next to me of course.  Other users are obviously just as happy with their system as I am:
"We are very pleased with the Plantronics Calisto Pro. This wireless office combo (handset and headset) is extremely versatile answering land line, mobile and computer calls, all in one. It is very easy to use and set up. You've got a happy client here. Thanks!" —Daniel, NY
"I have been using the Plantronics Calisto Pro in my home office for about 6 months now, and I was previously trying to use my home phone corded headsets to no avail. People were always complaining about how they couldn't hear me. Since using my Plantronics Calisto Pro at home (spending about 7-8 hours per day on the phone) I've found it extremely reliable, and the sound quality is great for both myself and the person on the other end." —Jonathon, MA
And I have to give a standing ovation to Plantronics for their website. It offers a wealth of information on their products-they list accessories, customer testimonials, additional resources, etc on each product page. Instead of having to hunt for the information you need, it is very simply laid out in front of you. The navigation is simple and uncluttered unlike many sites on the www today.

This was a guest post written by Aimee Plesa from Shake Your Bon Bons