This Broccoli Cheese Ritz casserole is one of our family's favorite side dishes… while it may not be the healthiest side dish in town, it definitely delicious. It is a pretty rich dish so eating it in proportions is certainly recommended!
I love this dish because it's great comfort food, it's easy to make, the kids love it. It's pretty much the only way I can get my son to even think about eating broccoli.
Broccoli Cheese Ritz Casserole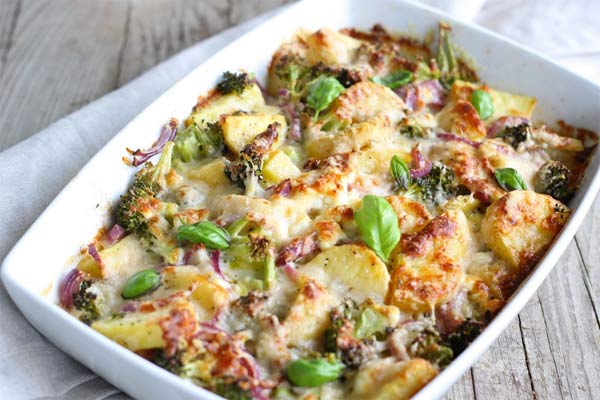 Image Source: Pxhere
 What you need:
2 16 oz bags of chopped frozen broccoli (steamed)
8 oz pkg shredded Sharp Cheddar cheese
8 oz pkg Colby Monterrey Jack cheese
1-2 sleeves of Ritz crackers, crushed (depending on taste)
1-2 tbsp butter
1 c cooked white rice (optional)
When cooking the broccoli you can either steam it, which is our preferred way of doing it, or you can boil it until done in a pan of water. We have tried it both ways but when we steam the broccoli everyone seems to enjoy it more.
Preheat the oven to 350 degrees and lightly grease a 13×9 in. baking dish with vegetable oil or cooking spray.
Mix together the cooked broccoli, cheeses and a handful of crushed Ritz crackers and pour it all into the baking dish.
Melt the butter and then mix with the remaining crushed Ritz crackers. Spread the Ritz cracker mixture on top of the broccoli mixture.
Bake for about 30-35 minutes or until the cheese is melted and the dish is set. We like to sprinkle about a cup more cheese on top when there is about 5 min remaining.