Tips for Boost Your Child
Image Source: Pxhere
As a parent of a college-aged kid, you might be torn. On the one hand, that's your baby, and you don't want to let go. On the other hand, you know it's healthy to let your child spread their wings. It has to happen, but that doesn't mean your child has to go it completely alone.
There are a few things you can do to help ensure your child's long-term success.
1.  Maintain the Vehicle
Image Source: Flickr
Some things are too important to leave to chance. And when your child starts paying rent and other bills, oftentimes, car maintenance falls by the wayside. There's only so far you can stretch a dollar.
If you have the desire and the means, consider doing what it takes to keep the car running for the first year. This may just be routine oil changes and inspections or it could include car insurance and gas money. How much you help, and whether you do, is up to you.
If your child doesn't have a car, consider investigating deals for college graduates. Many dealerships offer college graduate programs that make it easier for young adults to finance their vehicles. You can help with the payments or not.
2.  Help them Find Employment
Image Source: Pixabay
You've spent your professional career networking, so you may know someone who can help get your son or daughter's foot in the door of their chosen industry. If not, you may know someone who knows someone. Ask around.
They're only looking for an entry-level position, and these are often awarded based on personal relationships. If you can't directly find them a job, there are other ways you can help. Maybe you can help write their resume, find suitable references or fill out applications.
Think about all the mistakes you made when applying for your first "real" job. You may be able to help your offspring avoid some of them.
3.  Come Up With a Housing Agreement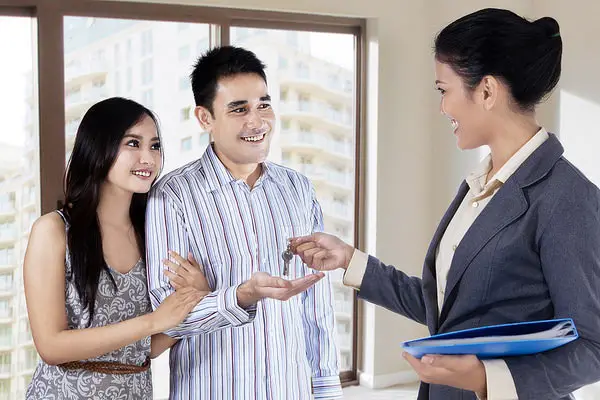 In many cities, the cost of buying real estate is prohibitive for college students and a lifetime of paying over-inflated rent could easily leave anyone broke. If your child shows an interest in buying a house, consider working out a deal where they stay in your home for a period of time while they save up for a down payment.
Opinions on this subject vary a great deal. Some parents who never want their kids to move out and other parents redecorate their kids' rooms as soon as they leave for college. Regardless of where you stand on the topic, this agreement can give your child a major advantage that will help ensure they have a successful life.
4.  Provide Emotional Support
Around this time, your kids may start realizing they need you more than they anticipated. Be there for them. You can be a sounding board or a problem solver. Do whatever feels natural for your relationship.
5.  Give them Space
After your kids leave home, it's natural to worry. It almost feels like it's your job to check in on them every five minutes. But if you want your kids to become functioning adults, give them some space. Resist the urge to do unexpected drop-bys and pry into their personal lives.
This is a difficult pill to swallow, but your child is now an adult who is responsible for his or her own life. Yes, they'll make mistakes that you saw coming a mile away, but that's how they'll learn and grow.
6.  Encourage Healthy Habits
It's true that you can no longer force your children to eat their broccoli, but you can talk about the importance of healthy habits in adulthood.
There's a fine line between this and nagging, but you can manage. Talk about eating right and exercising, and ask about whether they're scheduling regular physicals and dental cleanings. These are things that we do routinely as adults, but children rarely think about them. As your kids are transitioning from child to young adult, it's a good practice to help them remember the important things.
It's a proud moment when your child graduates college, but it's also a little scary. You're both wondering, "now what?", if even only a little.
But now is your time to complete the transition you started when they reached their teenage years. You've now officially moved from a management role to a supporting one. Do what you can to help your child transform into a successful adult.