Black Friday is the first Friday after Thanksgiving, but in recent years, stores have been upgrading their offering to cover a longer period, sometimes even as long as the middle of October onwards. Many stores are traditionally also closed on Thanksgiving night, which creates huge anticipation in seasoned Black Friday shoppers.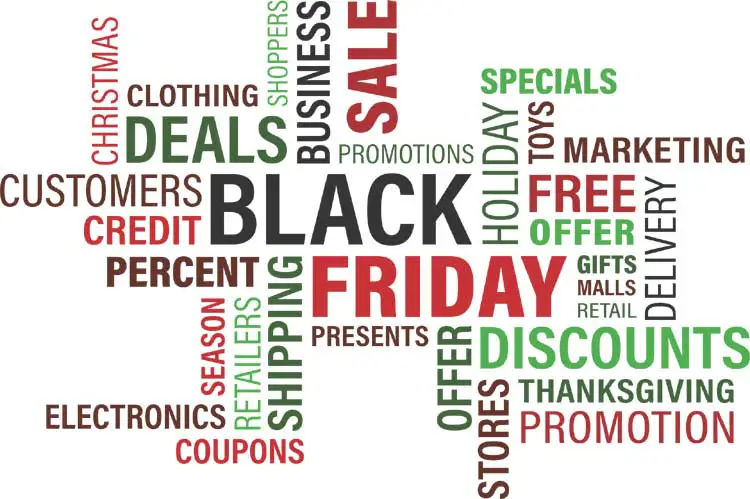 Doing things differently
Coronavirus has changed a lot of things for a lot of people, and this also includes simple activities, like going to the shops. To prevent people from gathering in big crowds, many stores also offer extensive online deals, to help their shoppers to still benefit from the deals on offer, without putting their health at risk. And at the end of the day, isn't it far more fun to shop from the comfort of home, rather than hauling your way through the shops?
Shop smartly
Sure, there will be great deals available for several weeks, but just because a sale is active over a period of several weeks, doesn't mean that you should be actively shopping for that whole time. I cannot reiterate this point enough: just because it supposedly costs less, doesn't make it open season on things you don't actually need. Wasting your money on useless items is a lot worse than paying full price for something you truly need. If you are not confident about your money-saving capability, here are some hints to help you keep to the plan.
Use a list. Spending your money is quick – regretting spending it on things you don't need, lasts for much longer. Let it sit in your virtual cart for a day or two, and make sure that you really, really need it, or really (and by this, I mean ACTUALLY) want it, and only make the payment after chewing on the decision for a day or two. This is one of the best and proven ways to prevent impulse spending.
Is the deal legit?
Just because the sticker says that it's a great deal or huge savings, doesn't make it so. Be hyper-cautious of price inflation in the time running up to Black Friday. This is a commonly used trick to help create the illusion of discount, when in fact, it is really a return to the regular price.
Here are more tips to help you navigate the occasion:
Hugely discounted items might have been poor sellers – make sure you need it before being tempted to buy it!
Seasonal items might be discounted even more in months to come. As an example, what could seem like a great price on Christmas items in October, will definitely be even cheaper in January.
To help people maintain social distancing and to not unnecessarily create crowded situations, many stores are making their online offerings super attractive, to help draw the bulk of people's attention to the online sales. As a bonus, many stores have also taken to starting their sales earlier, making it easy to find a great deal without a significant amount of stress.