When you are riding your bike in the summertime, chances are you are feeling pretty good. The sunshine, the cooling breeze in your hair, and all the benefits of healthy exercise are likely to create a mellow biker's high. With all of these positive vibes going on, you might look your best as you go from place to place. It all begins with a sharp and classy bike. Fortunately, many good electric bikes offer value and visual appeal. The clean, sleek lines of the bike paired with handsome upright handlebars always look elegant. Tires with colorful sidewalls add a bit of attitude. Color choices of black, teal blue, navy, coral, and cream combine with the look of chrome and leather. The perfect accessories also enhance your appearance as you glide along a pleasant trail. Choose from mirrors, lights, bells, baskets, and more to complete the look that defines your style. It's always your choice of what to wear, but chic sunglasses put some mystery into your riding persona.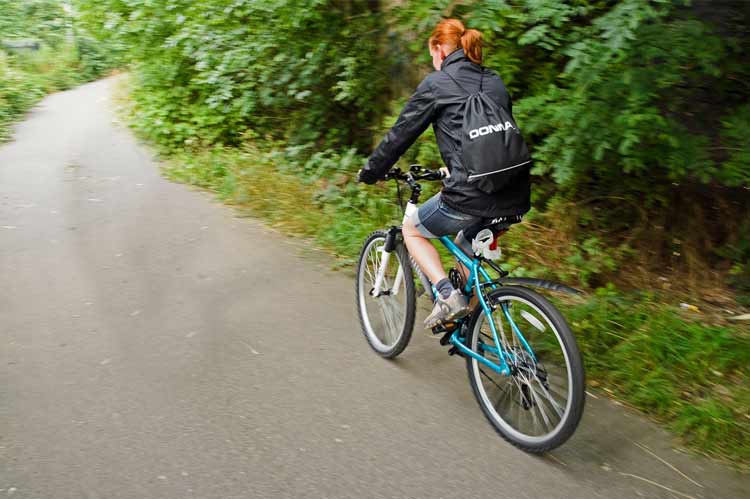 City Riding
A solid bike makes for enjoyable rides in the city. A quality city cruiser bike offers comfort and style to spare. It is perfect for the neighborhood bike trail, the bike lane on roads, or the sidewalk along the waterfront. You can get just the bike you want by choosing from these options:
A wide range of attractive colors

A choice of different speeds

A choice of men's or women's bikes

A range of designs
From there, you can even tailor the bike to precisely what you want, selecting from a big line of accessories. Each rider is different and has different goals. You might want to head down to the beach with your favorite book and spend the evening reading and watching the sunset. Or you might want to spend the day exploring the shady park in the afternoon and stopping for a picnic. Cruiser bikes are versatile and convenient and come with many options.
City Style
Few places embrace style and fashion more than a vibrant city, and your city bicycle will fit right into this scene. You can express your inner joy while pedaling your bike to your favorite places. You can also work on your outer expression by outfitting your bike to look cool on even the warmest days. Be the envy of the neighborhood with a bike that is designed to handle the streets and trails of the city yet looks good on all occasions. A sturdy bike can handle the bumps and rough edges of the urban environment if you are a commuter. Stylish mirrors allow you to see what is coming up behind you, and a bell can give notice when you are about to pass someone. If you are into biking for the joy and leisure, baskets, cup holders, and phone holders allow you to carry everything you need safely. For added enjoyment, equip your bike with speakers so you can listen to some music when you are down near the water. Looking good and feeling good capture the heart of biking in the summertime.
Get Free Netflix Now
Best safe and secure cloud storage with password protection
Get Envato Elements, Prime Video, Hotstar and Netflix For Free
Best Money Earning Website 100$ Day