Cancer can completely devastate the patient's physical and mental well-being. Unfortunately, the treatment is no less harsh and can produce a myriad of serious side effects that put even further pressure on the already suffering individual.
Cancer patients need to plan accordingly to successfully combat the deadly disease and come out healthy at the end of their treatment plan. Having the full support of their friend, family, and loved ones could be another crucial factor in their recovery.
An excellent approach to show that you care in both a practical and a tactful way is via a carefully selected care package. Keep in mind that the included items must be adjusted to suit the patient's preferences and treatment. For example, you may wish to spend a bit of extra time picking the perfect gifts for female cancer patients that will address certain specific issues and problems that they may experience. Just keep in mind that everyone's journey towards overcoming cancer is unique, and not everything may be universally applied.
Patients should also try to make themselves as comfortable as possible during the cancer treatments. Prepare plenty of water, get a cozy blanket if you get cold from the medication, bring some entertainment such as a book, handheld game console, or stock up on your favorite music. Getting nauseous is quite normal, so you may wish to consult with your doctor about a suitable medication that you can take before the start of each chemo session.
Addressing Hair Loss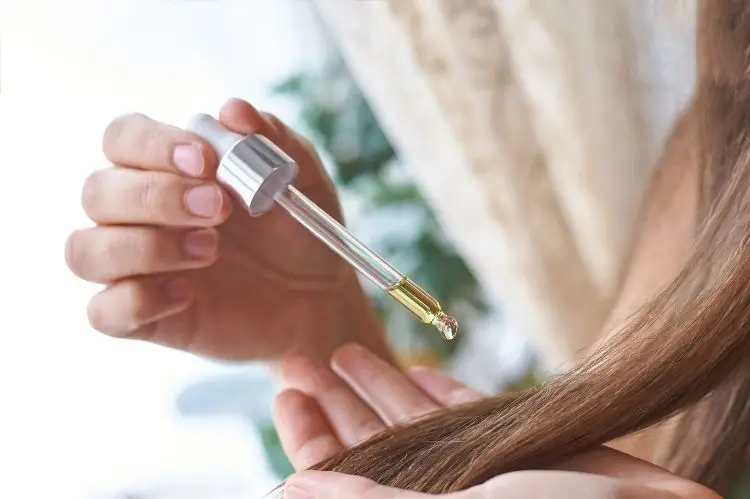 The advancement in cancer medication has reduced the chances of several of the more traumatic side effects from appearing. Still, many patients, and especially women, dread the possibility of losing their hair as it is commonly a major part of their identity. If it occurs, the patient's hair would begin thinning a couple of weeks after the start of the treatment and could start growing back one or two months after its end. Unfortunately, it is common for the regrowing hair to now have a different texture, thickness, or even color.
A scalp cooling procedure could help. It is designed to use cold to constrict the blood vessels in the scalp and effectively reduce the blood flow in the area. As a result, the amount of the cancer drug delivered to the hair follicles will be decreased. However, the procedure may be rather pricey and doesn't guarantee successful results. It is also recommended to consider switching to shampoo and conditioners designed to be fragrance and dye-free to minimize any potential irritation of the scalp skin.
Don't Neglect Your Nails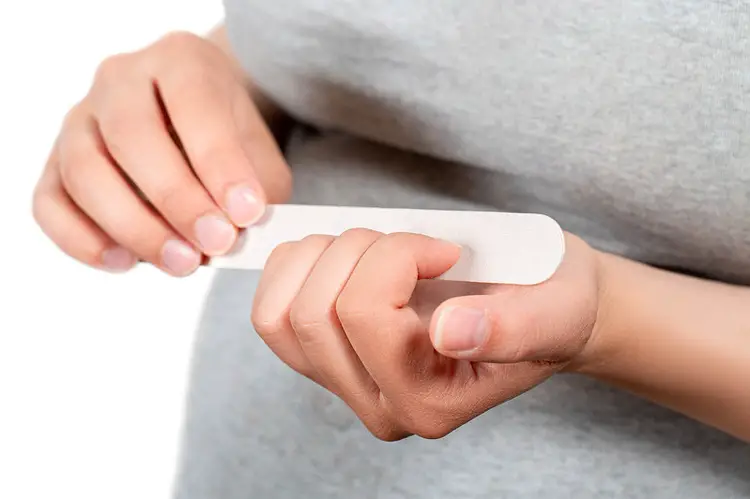 A significant amount of cancer patients suffer from nail damage caused by their treatment, especially if their chemotherapy involves Taxane-based drugs. The nail beds could start to show redness or swelling due to inflammation, while the nails themselves may change color to black or brown and develop various grooves or ridges. They may also become more brittle, leading to more easily breaking or splitting.
Chemotherapy also makes the patients more susceptible to infections and the nails becoming blue or green is a potential early sign.
Once you notice any damage to the nails, you may wish to start doing a daily antibacterial soak to prevent any infections. A homemade recipe that produces satisfactory results consists of equal parts water and distilled white vinegar. Make sure to soak your nails for at least 10 to 15 minutes.
Keeping the nails short prevents them from splitting or catching on something while decreasing the chances of bacteria getting trapped underneath them. As for nail polish, a switch to a non-toxic, water-based lacquer could be a wise decision. Keep in mind that your doctor may wish to examine your nails for infections or malignancy, so you should remove any colored polish before your appointment.
Skin Care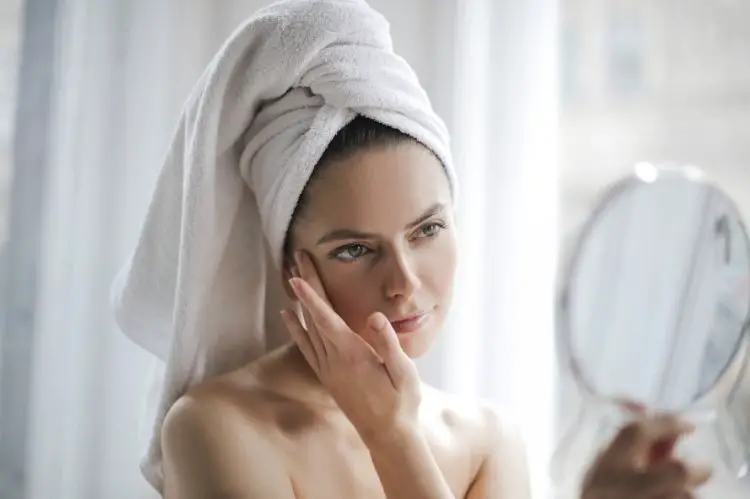 Both chemotherapy and radiation treatment can cause skin issues. For example, chemo can cause inflammation that is coupled with dry patches resulting from hormone therapy. It is essential to start helping your skin as soon as the cancer treatment begins.
Find a suitable thick, unscented skin product with protective ceramides and use it to moisturize regularly. As for bathing and washing, pick a moisturizing and fragrance-free soap. If you experience radiation dermatitis from your treatment, you should try applying a prescription-strength topical steroid to the area daily.