If your baby isn't smiling by three months, it may be a sign of a developmental delay. The fact that your infant is not smiling doesn't necessarily mean that they have cerebral palsy, but it's definitely worth getting checked out by your pediatrician.
There are around 500,000 people living with cerebral palsy (CP) in the United States today, and 10,000 babies each year will develop CP. Although the cause of some cases is not known, it is sometimes caused by damage to a baby's brain from an infection or an injury during pregnancy or birth. If your baby's CP was caused by a medical professional's mistake, here's a source for more information.
In general, by two months your baby should be able to smile. However, just because your baby isn't smiling yet doesn't mean you can't smile at your baby. Parents can model appropriate social behavior to reinforce their infant's development. Your baby learns by watching, so keep smiling at your baby, talk to them, and try to encourage play.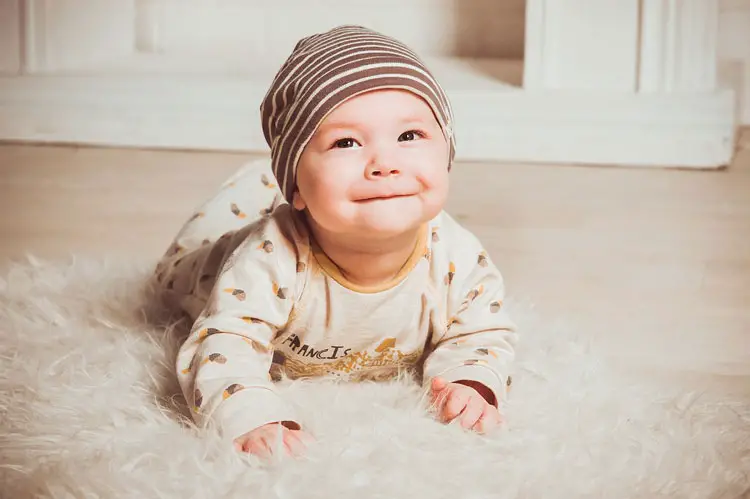 How to Stimulate a Baby With Cerebral Palsy
The kinds of play you can engage in with an infant with cerebral palsy will depend on the type they have and their level of impairment. The following are some ways you may be able to stimulate your baby with CP so you can give them a reason to smile.
Mommy & Baby Yoga
There are plenty of Mommy & Baby Yoga DVD programs you can do with your baby at home. Yoga has been shown to positively impact a child's development, and it is often used to help children with cerebral palsy. Here are some of the benefits of doing yoga with your infant:
Improved social and emotional development
Improved motor coordination
Developing better attention skills
Help with self-regulation
Helping with sensory integration
Improved language development
Improved breathing
Improved muscle tone
Doing yoga with your baby can be a calming and bonding experience for both you and your child. And let's face it, when you're a parent of any infant, you could use the chance to relax.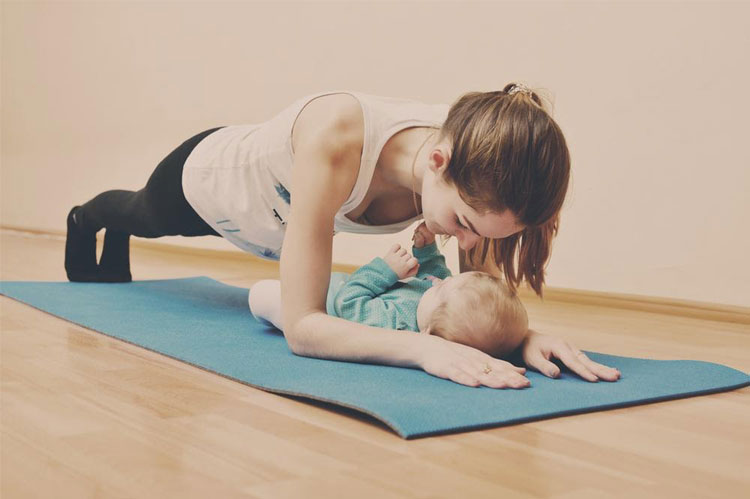 Get Outdoors
Taking your baby to a park or to explore a natural area is a great way to help with sensory integration. It also helps with visual stimulation because there's so much for your baby to look at. Take your baby down the slide in your lap, go check out the animals at the zoo, or go shop at the farmer's market. Even though your baby may not be able to understand you yet, talk to them about what you see to promote their intellectual development.
Go For a Swim
If you've got access to a heated pool, this is the time to take advantage of it. Aquatic therapy is one of the most popular therapies for children with cerebral palsy, and it is certainly one of the most fun. Being in water can be beneficial to individuals with CP because it decreases their weight and gives their muscles a chance to relax.
Taking your baby into an indoor or outdoor swimming pool can help them with their coordination. You may also want to give your baby a water-safe toy if it's permitted to help them with their fine motor skills like grasping and chewing. Swimming pools have a calming effect that can help you and baby relax.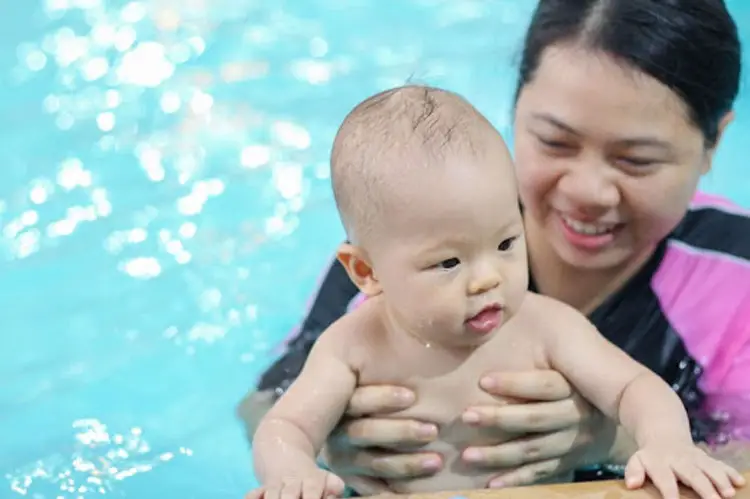 In most cases, babies who aren't smiling will eventually reach this important developmental milestone. Ask your pediatrician if play therapy may be beneficial for your baby, and don't be afraid to get creative when thinking of fun and stimulating activities you can do with your baby on your own. The infant stage passes so quickly. Take the time to enjoy it to the fullest.