Smooth and creamy mayonnaise has long been a staple on deli meat sandwiches across the country, but this sweet and tangy condiment has so much more to offer. Don't stop at slathering it on some bread. Add mayonnaise to meats, condiments, sides, and even desserts to take them up a notch. You'll have everyone begging for your recipes at your next dinner party.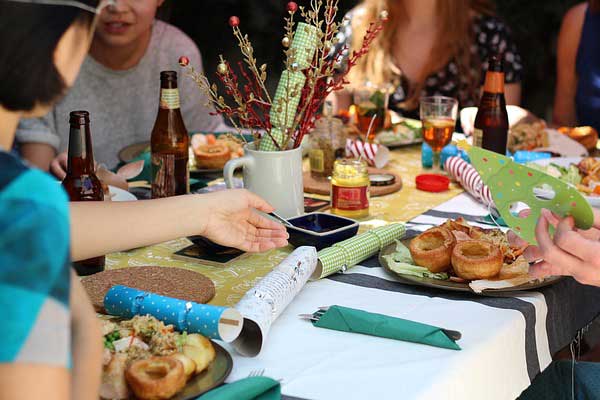 Image Source: Pixabay
Create a Pimento Cheese Dip
You'll need an appetizer for the guests at your dinner party, so start with some gourmet crackers or breads and a tangy pimento cheese dip. In addition to mayonnaise, various cheeses, vegetables, and even bacon are in the recipe. Just don't let your guests fill up before the main course.
Stuff Chicken Breasts With Spinach and Mayonnaise
Chicken breasts are healthy, but they don't have to be boring. Create something with a bit of a gourmet spin by slicing each breast in half lengthwise and stuffing with a mixture of mayonnaise, spinach, garlic, and feta cheese. You can then skewer them together for baking, or if you'd like something even more unique and flavorful, wrap them in bacon to hold them together. This creamy entree just may become your new favorite comfort food.
Make Your Own Tartar Sauce
If you don't like or aren't in the mood for chicken, have a fish entree instead. It doesn't mean you need to forego the creamy taste of mayonnaise. Simply make homemade tartar sauce instead. All you need to do is mix mayonnaise, onions, sweet pickle relish, and just a bit of lemon juice together in a bowl. You can add salt and pepper if you'd like. Chill for an hour or two and then serve with your favorite seafood.
Have Mexican Corn as a Side
In the United States, people typically eat ears of corn with butter, salt, or pepper. Sometimes, they'll add a bit of sugar for an even sweeter corn. People in Mexico do things a bit differently, and if you haven't tried Mexican corn, you are truly missing out on something delicious. Once you've cooked your ears of corn, slather them in mayonnaise, and then top them with cayenne pepper, lime, and your favorite grated cheese. You'll never want to go back to butter and salt.
Serve Up Some Vegetable Fritters
Sometimes, you just need some delicious fried food, and vegetable fritters are just that. Grab some zucchini, oil, egg, and breadcrumbs, coat the zucchini in the egg and crumbs, and then fry the slices in the oil. You'll have a tasty, crispy side dish that pairs well with mayonnaise as a dipping sauce.
Add Mayonnaise to a Fresh Blueberry Crisp
Okay, stop balking at the idea of adding mayonnaise to anything sweet. Maybe it isn't the traditional use, but mayonnaise is actually quite sweet itself when you think about it, meaning it can add plenty of creamy flavor to certain sweet recipes. The next time you make your favorite homemade blueberry crisp or cobbler, simply add 1/2 cup of mayonnaise to it. It keeps the crisp nice and sweet, but adds a bit of flavorful tang that will surprise and delight your dinner party guests.
Stir Some Mayonnaise Into Your Next Chocolate Cake
Mayonnaise in sweets doesn't stop at blueberry crisp. The creamy texture typically consists of eggs, salt, oil, vinegar, and some sugar, which pairs well with the ingredients for most chocolate cake recipes. When adding about 1 1/3 cup to your cake, you'll create a moist and creamy consistency that nobody will be able to pass up, so don't expect to have leftovers. As a point of caution, keep in mind that mayonnaise in cake will only work if you use a full fat version, so plan accordingly.
The Health Factor
Some people automatically write mayonnaise off as unhealthy because that's what they've been conditioned to do. While it's true you shouldn't eat mayonnaise all day, every day—it is high in cholesterol, which can cause heart attacks when eaten in excess—it is still acceptable in moderation. It's also important to note that not all mayonnaise products are the same. Hampton Creek has created a healthier version that tastes just as creamy and delicious, but has almost no cholesterol, making it a healthier alternative to use in many types of mayonnaise-based recipes.
Mayonnaise is a truly versatile food that works in a variety of foods besides these ones. If you like to experiment, create your own recipes and see what happens. You could discover the next big food trend!