There is no advanced notice for severe weather, so you need to do everything you can to prepare ahead of time. Having a supplies in a designated container in an easily accessible location is one of the keys for survival. Here are 5 things you need to survive a storm:
1.  Weather Alert System
Image Source: nps
You need a weather alert system to provide you with updated information, even when you are in a storm shelter or without power. Weather radios are one of the most reliable weather alert systems. The radios are portable and battery-operated, and the National Weather Service runs the broadcasts. Plus, the alert signal is loud enough to wake you up during the night.
2.  Food and Water
You never know how long you could be without the essential supplies. Each person should have at least 3-days' worth of non-perishable food and at least 3 gallons of water (1 gallon per day). If you have pets, make sure there is extra food and water for them as well.
3.  First Aid Kit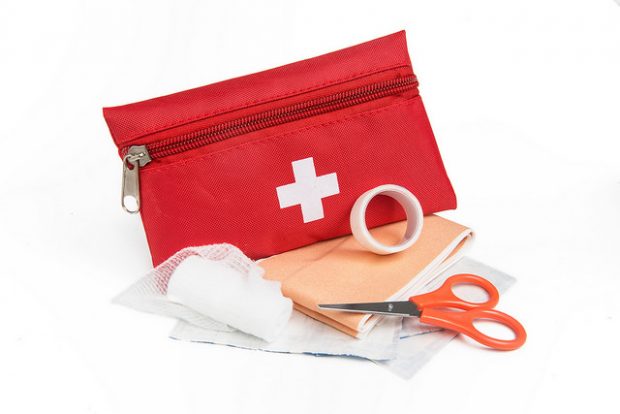 Image Source: Flickr
Be ready for any kind of injury or illness. Stock the first aid kit with items like ointments, different sizes of bandages, a thermometer, and antiseptic wipes. Be sure to also include over-the-counter and prescription medications. Put your pets' medications in the kit, too, if they have any.
4.  Emergency Text Alert System
Image Source: Flickr
Sign up for an emergency text alert system through your city, work, or school. These messages can provide crucial information during a severe weather event, especially if you do not have access to the internet or a television. Have all friends and family members sign up for text alerts on their phones, too.
5.  Important Documents
Print out copies of insurance cards, drivers' licenses, identification documents, and medical and financial information. It is best to store the papers in a container that is both fireproof and waterproof.
It is never too early to prepare for storms. For more weather-related information and supplies, call Earth Networks at (301) 417-5244 or submit the online contact form.