When you think about adding Hershey's to your holiday menu, you probably remember the chocolate Kisses in those beloved peanut butter thumbprint cookies or the rich milk chocolate fudge your young sweet tooth yearned for when you were a child. However, as an adult, you look forward to more mature flavors in your holiday sweets: deep coffee, tart cherry, toasty almond, and others.
Fortunately, your refined palate doesn't prevent you from indulging in Hershey's chocolate during the holiday baking season — in fact, you can use Hershey's ingredients to build and bake some sophisticated treats. If you want to wow your grown-up holiday guests (and pamper the child inside who still looks forward to unwrapping a giant bar of Hershey's Chocolate) then read on for four amazing adult recipes.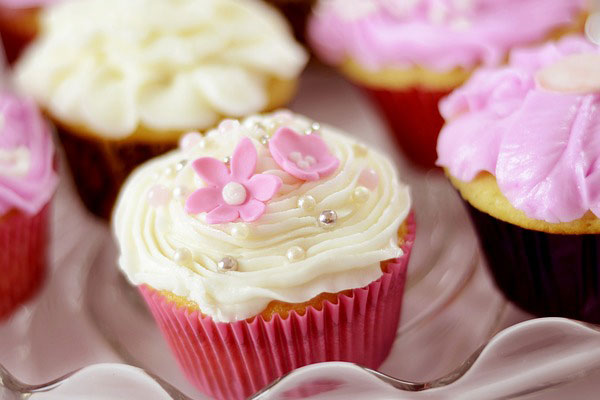 Image Source: Maxpixel
Black Forest Pudding Cake
Generally, you can put chocolate into anything and kids will eat it, but the tart cherries and bitter dark chocolate in black forest cake usually scares kids away. That's all the better for adults, who will take seconds of this decadent dessert.
1 1/4 cups granulated sugar, divided
1/4 cup plus 3 tablespoons baking cocoa, divided
1 cup all-purpose flour
2 teaspoons baking powder
1/4 teaspoon salt
1/2 cup milk
1/3 cup butter or margarine, melted
1 1/2 teaspoons vanilla extract
1/2 cup packed light brown sugar
1 1/4 cups hot water
1/4 cup kirsch (cherry brandy) or 2 tablespoons water plus 1/2 teaspoon almond extract
Cherry pie filling (optional)
After preheating your oven to 350 degrees Fahrenheit, combine 3/4 cup granulated sugar, 3 tablespoons cocoa, flour, baking powder, and salt in a large bowl and slowly add the milk, melted butter, and vanilla. Pour the mixture into a 9-inch square pan. Then, stir together the remaining sugar, cocoa, and brown sugar in one bowl, and the hot water and kirsch in a second bowl. Sprinkle both mixtures over filled pan without stirring. Bake for 40 minutes, and after 15 minutes of cooling, serve with cherry pie filling.
Butter Pecan Squares
Putting nuts in anything is a sure-fire sweet tooth killer for little kids, but adults know the pure joy of sweet, salty, butter pecan, and the steps for these squares couldn't be easier.
1/2 cup butter, softened
1/2 cup packed light brown sugar
1 egg
1 teaspoon vanilla extract
3/4 cup all-purpose flour
2 cups (11.5-oz. pkg.) milk chocolate chips, divided
3/4 cup chopped pecans, divided
With an oven set to 360 degrees Fahrenheit and a greased nine-inch square pan, beat the butter, brown sugar, egg, and vanilla until fluffy, and then stir in the flour. Once combined, add the chocolate chips, and pecans, and spread the batter evenly in the pan. After baking about 30 minutes, add extra chocolate chips and pecans on top, and allow to cool completely before cutting in.
Cappuccino Cheesecake
Kids hate everything about coffee — its pungent aroma, its bitter flavor — which is fine because most adults would never even think about upping kids' energy with caffeine. This is the perfect treat to pair with late-night coffee after your holiday feast. If you can't find the Hershey's Kisses you need at your regular grocery store, you can order them from Hershey's Chocolate World.
1 1/2 cups chocolate cookie crumbs
6 tablespoons butter or margarine, melted
1 1/4 cups Hershey's Mini Kisses, divided
4 packages (8 oz. each) cream cheese, softened
2/3 cup sugar
3 eggs
1/3 cup milk
1 tablespoon instant espresso powder
1/4 teaspoon ground cinnamon
Set your oven to 350 degrees Fahrenheit, and combine your cookie crumbs and butter to form a crust in a nine-inch springform pan. Slowly melt one cup of the Mini Kisses in a saucepan; meanwhile, beat cream cheese and sugar in a large bowl. When well-blended, add eggs, milk, espresso powder, cinnamon, and melted chocolate. Spoon mixture over your cookie crust, and bake for about 55 minutes. After 15 minutes of cooking, remove the side of the pan. Adorn with remaining Hershey's Kisses for garnish.
Cherry Rum Balls
The adult version of the ubiquitous holiday thumbprint cookie, rum balls are essential holiday eats. These chocolate and cherry delights are so good, you won't be able to stop at one.
1 cup dark chocolate chips
1/2 cup rum
1/4 cup light corn syrup
3 cups fine vanilla wafer crumbs (about 80 cookies)
1 1/2 cups finely chopped pecans
1/2 cup powdered sugar
1/3 cup additional powdered sugar for second rolling
48 red cherries, halved
Slowly melt the chocolate chips in the microwave until they are fully melted, and stir in rum and corn syrup. In a separate bowl, mix together wafer crumbs, pecans, and 1/2 cup powdered sugar, and drizzle chocolate mixture while mixing to incorporate fully. Using clean fingers, shape mixture into 1-inch balls around a cherry half, and roll in remaining powdered sugar. Store for several days to develop flavor — if you can.