It's a sad fact of parenthood, but one we all have no choice but to face. Our babies get bigger. It's often hard to cope with all the changes, and it can get overwhelming. But as they get bigger, we have to prepare ourselves not just emotionally, but financially, because they grow out of everything faster than we can buy it.
Image Source: Pixabay
To make things a little easier to manage, I thought I would take a little time to create a list of items you should be prepared to spend the most on… and how you could save a little money in the process.
1)  Car Seats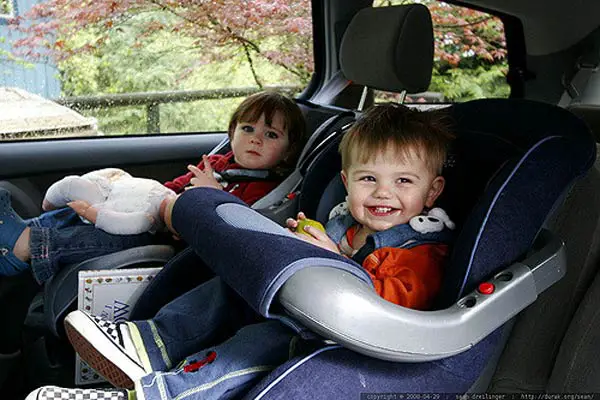 Image Source: Flickr
It's unavoidable. If you drive anywhere at all, you have to have a safe car seat for your little one. So how do you prepare for this unavoidable challenge? First, understand the difference between the seats.
In general there are 3 types of car seats. There's the infant car seat (aka a carriage seat). The baby should be in this until reaching the maximum weight limit, which is often between 25-35 pounds. These seats do not convert into the next step, but when your infant is ready to move to rear-facing, you can save money by shopping right for a 3-stage seat. These seats allow the child to sit rear-facing until reaching 40-50 pounds, then turns to front-facing easily. This remains until after the child reaches the height limit on the seat. At that point, the harness is removed and the seat converts into a booster, the final stage.
2)  Clothing
Children grow like weeds, especially in the early years. There are a few ways you can save on the cost of buying clothes, such as shopping end-of-season sales. But sometimes it's worth spending a little extra to make sure your child is in comfortable clothing.
Image Source: Flickr
Children are hyper-sensitive to sensation touches, and their skin is sensitive, too. Sometimes it can be hard to justify spending extra on clothing for kids, but if they won't wear the clothes you have, what choice is there? Children will refuse to wear something for a number of reasons: it chaffs the skin; the seams are uncomfortable; they don't like the color. Now you can get seamless clothing that's perfect for hypersensitive skin by finding retailers who sell SmartKnitKids products, or shopping online. It's undergarments designed to make the rest of their clothes feel comfortable. That's worth a little extra.
3)  Beds
Eventually, all children outgrow their cribs and toddler beds and have to convert to something bigger. Even though we know it's coming, we aren't always prepared as parents for the changes. But now you can prepare.
Image Source: Flickr
Furniture makers have become savvy to the growing desire among parents to help make life easier. Now you can buy well-constructed cribs that will convert all the way into full-sized beds. This means the first bed you buy for your baby could be the one they move out of the house with someday. These convertible beds come with complete kits of everything you need to go from a crib to a toddler bed to the full-sized version. The only extra you need to invest in are the larger mattresses. If you already have an infant in a crib, it could be too late to make the best choice for bed conversion that will save you the most money. That doesn't mean you can't still save some by buying one of these convertible beds when you move out of the crib.
These are just three of the ongoing costs for children, but I think these are the three that you can save the most on. What additional ways have you saved money as your child grew?
Save
Save
Save