Gone are the days when old-fashioned moms used to attach a safety pin to their bras to remember which breast was last used to feed the baby. Nowadays, due to the exponential growth of mobile apps, the breastfeeding scenario has totally changed. So whether you've just started breastfeeding or have been doing it for months, there are a number of free apps available today to make your breastfeeding life much easier. Through this blog post, we'll discuss just a few of them!
Top 10 Breastfeeding Apps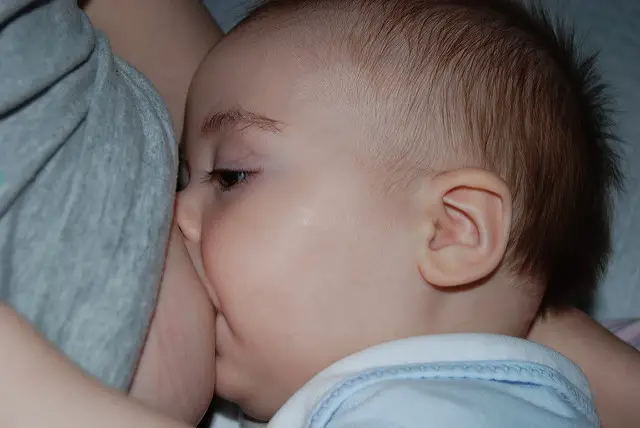 Image Source: Flickr
latchME: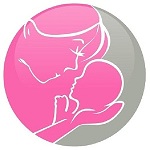 latchME, developed by doctors and lactation experts, is a breastfeeding app that first collects great breastfeeding resources from other nursing mothers and then instantly connects them to you based on your location. From helpful videos to useful feeding tips, this app has everything you need as a breastfeeding mom. And the best thing is, latchME comes with a breastfeeding spot locator – a great tool that helps you find clean, comfortable places to feed your little one while you're out.
MyMedela: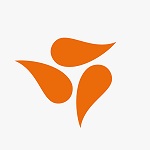 Developed by the world's leading electric breast-pump manufacturer, MyMedela comes packed with all the features that you need to make your overall breastfeeding experience much easier and enjoyable. With this intuitive app, not only you can track your breastfeeding and pumping sessions, but also you can get the best answers to all your breastfeeding and pumping-related questions. In short, MyMedela is just like having a breastfeeding expert on call 24×7.
Feed Baby: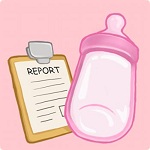 Feed Baby is a breastfeeding and baby tracker app that allows you to log and record each and every aspect of your newborn baby's feeding, growth, and development. You can sync your data between any numbers of devices to keep everyone up to date about what's going on with your little one. Having full support for Android Wear and Apple Watch, this app also has a paid version that unlocks a number of interesting features.
Nursing Timer: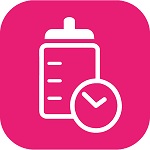 If you're looking for a super simple, intuitive and fast app to track your feedings, then this app is built for you. With no extra fluff, the Nursing Timer Tracker app comes with a stopwatch timer that allows you to record everything from breastfeeding to wet and poopy diapers. Moreover, this amazing app also has multi-language support and can play sounds to help your baby fall asleep.
Baby Feeding Log:
Baby Feeding Log is a super simple, no frills baby tracker app designed with baby feeding, changing and sleep in mind. With the help of this app, you can easily keep track of your baby's feeding duration, diaper changes, and sleep schedules. What's more, you can even see which side you nursed on and whether you used your breast or a bottle last time.
Breastfeeding Tracker: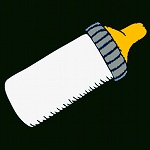 Breastfeeding Tracker is a simple and intuitive app built to let you keep track of your baby's nursing progress, diaper changes, doctor's visits, development, and more. Using this fantastic app, you can track your nursing records in real-time as well as track the growth progress of your baby. Additionally, by purchasing several in-app purchase features, you can track even more things for your little one, like pumping, sleeping, and solids.
LactMed: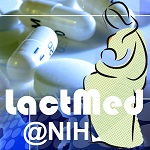 A must have for all breastfeeding mothers; this app is actually an extensive database of drugs and other chemicals that may affect breastfeeding. Connecting directly to the National Library of Medicine's (NLM) Toxicology Data Network, LactMed provides the most up-to-date information on which medications or breast milk substances are safe to consume for an infant. Even, this app recommends other therapeutic alternatives for you to consider.
Breast Feeding Friend: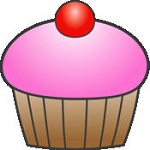 If you often forget which breast side you were on last time, then this app is made for you. Designed to be super easy to use, the Breast Feeding Friend app displays which breast you should use to breastfeed your little one. At the end of a feeding session, this app automatically switches side so you could breastfeed your baby with another breast next time. What's more, you can also review and edit your feeds anytime with this handy app.
Available for:iOS
Feed Safe: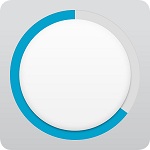 Feed Safe, as the name itself suggests, is an easy-to-use app designed to provide answers to the most common alcohol and breastfeeding-related questions. Every answer this app provides is based on up-to-date research done by most trusted lactation experts. It also has a timer that uses your height and weight to accurately estimate when there should be no alcohol in your breast milk.
Baby Tracker: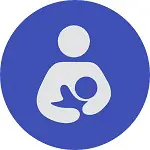 Baby tracker is a simple yet intuitive app that allows you to record when and on which side your little one is nursed. Apart from breastfeeding, you can also record, log and analyze your baby's sleeping, crying, diaper changing and weight. This app comes with widgets which you can place on your phone's lock screen, desktop or status bar. As well, there is a diary and graphs view to help you gain insights into how your little one develops over time.
Available for:Android